Optimize Your Ad Campaigns and Marketing Strate
gy
Get High-Quality Leads Without Spending a Fortune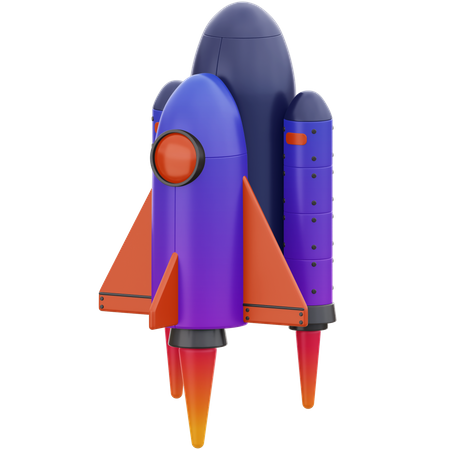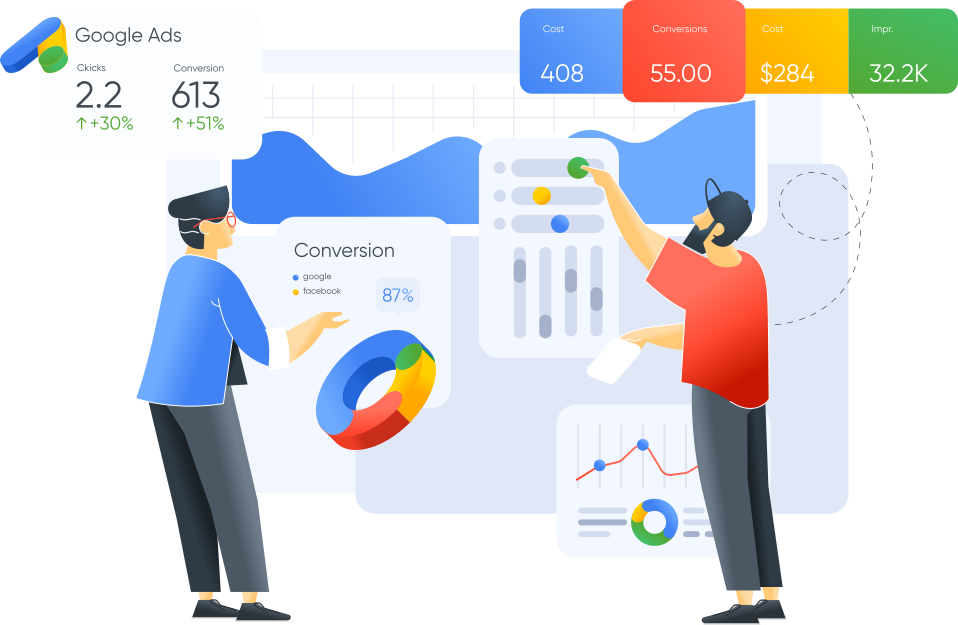 Let's Assess What's Working (and What's Not)
Before you can crush your advertising goals, you've got to know the lay of the land. With a complimentary audit, you'll get to know your website on a whole new level. Learn what's working in your favor, and what's not.
Services to grow your business
Spend Less on Qualified Leads
If you're not a Google Ads expert, then you shouldn't be in charge of running your Google Ads. It's really that simple. Mistakes are costly. And hiring us is way cheaper than trying to figure it out yourself. Let's work together to boost your business' online visibility and earn you more sweet sales.
Conversion Rate Optimization
Optimize Your Website And Boost Conversions
Make it easy for visitors to become customers. Optimize your website to create an exceptional user experience that removes friction and compels action – and watch your conversion rate soar. Your new conversion rate optimization plan will provide a structured way to analyze customer behavior and measure results.
Reach More Ready-to-Purchase Customers
Own your local market with smart optimization strategies that help Google and gang fall in love with your website. Watch your business dominate search engine results and reach more hands-in-their-pockets customers who are ready to say "YES" to your product or service. Cha-ching.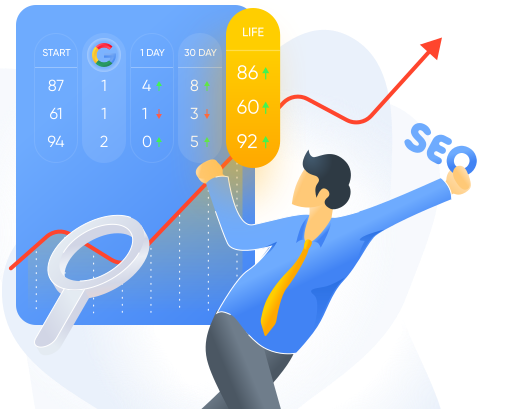 SDC International
Moving Case Study
Quality Leads Boosted 260%
in One Year
On Call Locksmiths
Case Study
Let us take a look under the hood and see what's going on with your Google Ads or SEO. Then, get detailed analysis and recommendations for improvements. No obligation (i.e. no pushy sales person will call you).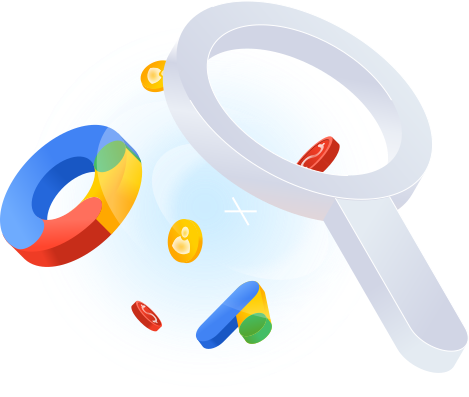 Clients worldwide trust us for expertise that delivers real results. When you work with us, expect a strategic, transparent process executed by a professional team that knows how to create highly-profitable ad campaigns and boost conversions through optimization.