Smart
SEO

for Your Small Business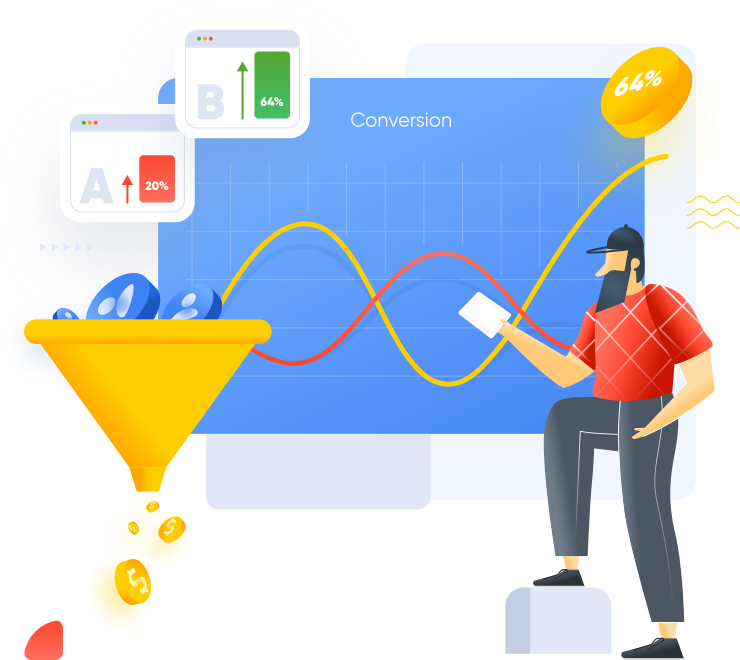 Business outcomes improve
Ready-to-Purchase Customers Are Looking For Your Business
Make it Easy for Them to Find
When your business continuously dominates page one of Google search results, you'll see more sales.
That's because data shows more than 75% of people searching for a product or service do not scroll past the first page of search results. And most people favor options that are local to their area.
If you're a small business owner ready to become recognized as the "go-to" service provider in your area, we're ready to make that happen.
Hundreds of small business owners – electricians, plumbers, locksmiths, and the like, have worked with us to dominate their local market and boost their bottom line. Let's do the same for you
Customized Strategies Using SEO Best Practices
The best SEO strategy is the one that carefully considers your business goals and maps a path to success. And that's what you'll get when you work
with us.
Here's what we do to get you results:

Strategic Content Generation
Idan, EZ Mob
HIGHLY RECOMMENDED! we worked with BoostMe, had the pleasure of really getting into the details so they would understand our business needs which I can happily say they did, they kept in touch and made sure the direction is good for all parties. You can rest assured BoostMe will take you there as long as you work with them and provide them what they need to succeed
SDC International
Moving Case Study
Quality Leads Boosted 260%
in One Year
On Call Locksmiths
Case Study
How do I know your service is the right fit for my business?
Easy! Take advantage of our free audit service, and you'll see exactly what we can do. That way, you can make an informed decision. And even if you don't choose us, you'll walk away with new, valuable insight into how your campaigns are working and what can be improved.
Can you help me get a consistent flow of high-quality leads for my small business?
Yes! In fact, that's our number one goal. And we use a variety of techniques to achieve it. Schedule your no-obligation intro call today, and let's get the process started.
I'd like to work with you, but I'm not sure about the cost. Why should I hire you?
We get it. When you own a business, you want to make sure every cost is justified. That goes double for advertising costs – when you want your ROI to be a reason to celebrate. And that's precisely why you should hire us. Boosting your business visibility and earning you more conversions is what we excel at. Just check out our track record